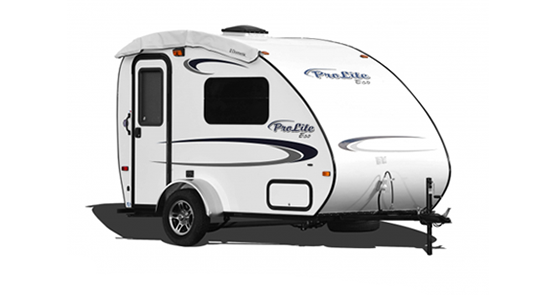 Ultra Light, Versatile, & Aerodynamic!
ProLite is a Canadian manufacturer of ultra light trailers, renowned for the quality and resale value of their trailers and their team that is sensitive of the needs to its customers; no matter where they are. Working together with many dealers across Canada and in a few states in the US, ProLite keeps your mind free when you're on the move.
Canadian manufacturer of ultra light trailers since 2000.
ProLite offers a wide range of ultra lightweight trailer models that can be adapted to your everyday vehicle. ProLite caravans offer many floor plans that are as user-friendly. The smallest of our models is 11 feet 10 inches and weighs 550lb. The largest of our models is 24 feet 4 inches and weighs only 3,700lb.
Availability
Model
Make
Sale Price
ECO
PRO-LIGHT

$25,167

$21,990

MINI
PRO-LIGHT

$27,122

$24,990

EVASION
PRO-LIGHT

$32,612

$29,990

ESCAPADE
PRO-LIGHT

$33,516

$30,990

PLUS
PRO-LIGHT

$31,141

$28,990

PLUS
PRO-LIGHT

$32,166

$28,990

PLUS S
PRO-LIGHT

$32,166

$28,990

CLASSIC
PRO-LIGHT

$35,165

$33,990

PROFIL
PRO-LIGHT

PLEASE CONTACT
See More