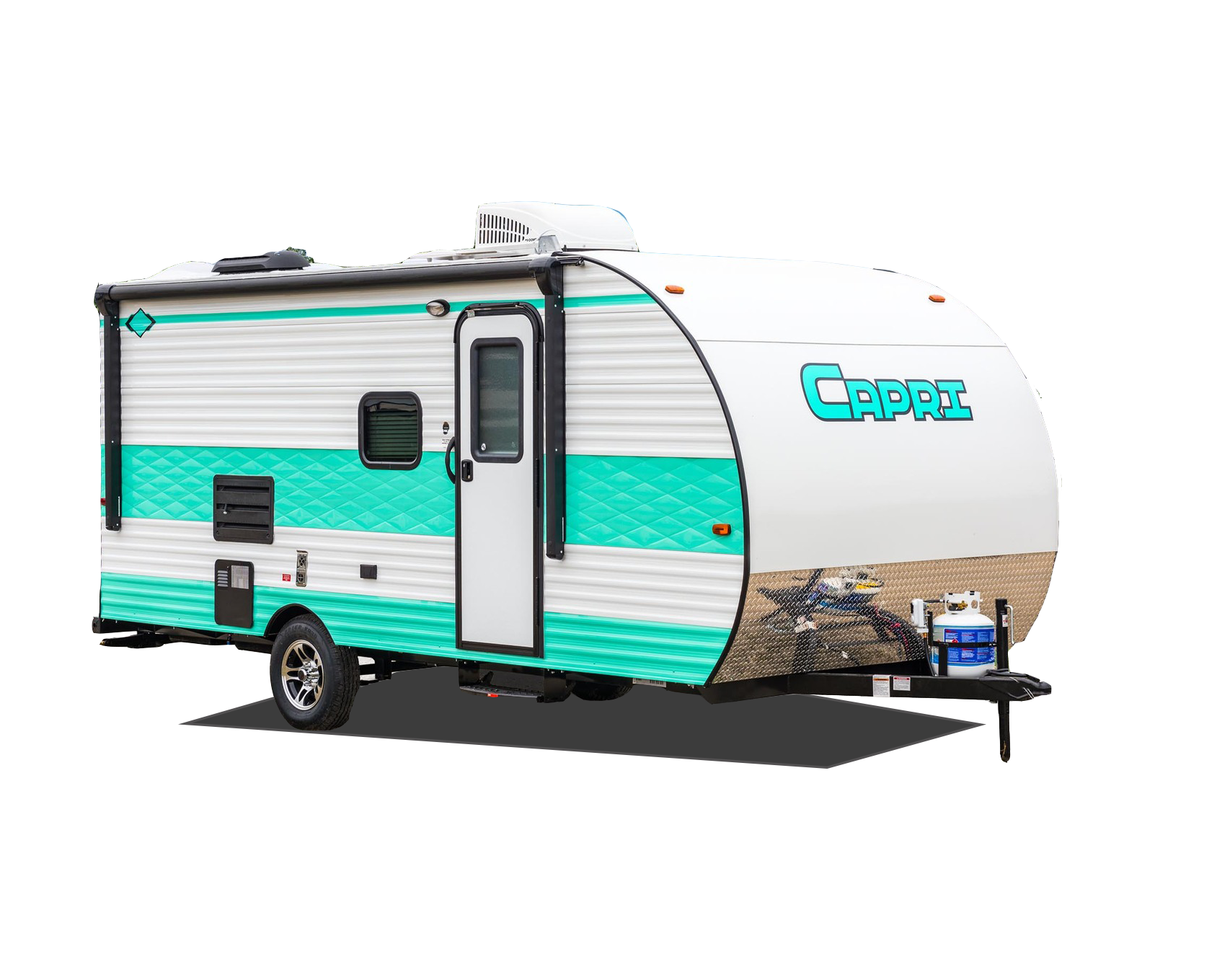 Ameri-Lite
Ameri-Lite has made RV history offering two classes of extraordinarily light and economical travel trailers for over 15 years, the Ultra-Lite, and the Super Lite.
Conquest Lite
The Ultra-Lite and Super Lite trailers of the Conquest Lite brand are the most economical part of the Conquest product line.
Cabin Cruiser
Go cruising! Our Cabin Cruiser is the "yacht" that lets you cruise the highways and byways in comfort, and dock wherever you find adventure and relaxation
Capri
Leave the constant demands and stress of daily life behind and escape to fun, fresh air, sunlight, relaxation, and memorable experiences in the great outdoors!
Envision
New level of luxury, convenience, and value to give you shelter, adventure, peace, and unforgettable family time in some of the most beautiful places on earth.
Gulf Breeze
You've discovered the strength, quality, appearance, and weight-saving benefits of our vacuum-bonded, laminated wall travel trailers.
Geo
The trailer that captures the benefits of the latest technological and construction advances to keep weights low with a rugged, durable structure.
Innsbruck Lite
The Ultra-Lite and Super Lite trailers of the Innsbruck Lite brand are the most economical part of the Innsbruck product line.
Northern Express
vacuum-bonded laminated fiberglass walls and aluminum frames, to give you the confidence to enjoy the great outdoors in comfort anywhere you heart desires.
Matrix
vacuum-bonded laminated walls and welded aluminum frame to give you a travel trailer that provides a comfortable haven no matter where you go to find adventure.
Streamlite
Laminated wall trailers deliver light weight, using heat-resistant adhesives, tubular aluminum frames, polyfoam insulation, and layers of substrates and fiberglass.
Vintage Cruiser
The best of the old and the best of the new - Together at last, in a top-quality laminated trailer that helps you remember how much fun it is to camp!
Vista Cruiser
Extreme low weight, on-road performance, aerodynamics, and advanced space planning goes into our Vista Cruiser brand of 17- to 23-ft travel trailers.
Availability
Model
Make
Sale Price
218MB
Capri

$31,722

$28,990
See More